GScan Smart Full Color 3D Scanner with Turntable Automated Scanning
GScan is a new multi-functional handheld 3D scanner(white light) developed independently by ZG Technology Co., Ltd. Quick acquisition of the object 3D data, smart, portable, high accuracy, all make GScan a true non-contact measurement solution.
No need of positioning targets, intelligent guidance operation. Lightweight, easy to carry, easy operation, multi-function scanning to meet different requirements. 
WHITE LIGHT TECHNOLOGY
Using white light raster fringe projection technology. Single scan area is up to 250×185mm
INDUSTRIAL COLOR CAMERA
Using industrial-grade color cameras, restore the real color
VISUALIZED OPERATION
Real-time scanning data dispaly. The scan status and color texture effects can be viewed

NO NEED TO PLACE MARKERS
Use specific raster fringe projection to cover the object surface. Merge data by geometry
1. Scan Engine Parts with Markers Positioning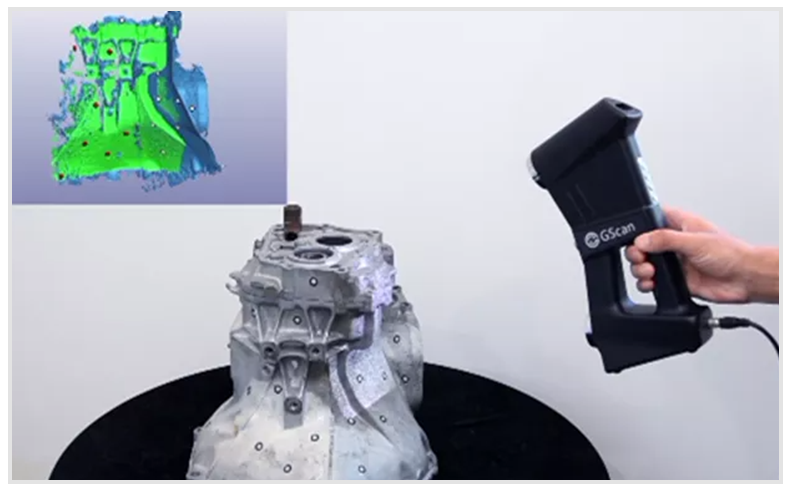 2. Scan Object without Markers, Merge Data by Geometry
3. Cultural Relics, Sculptures Scanning and 3D Visualization